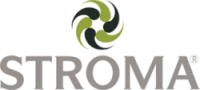 Stroma is a leading provider of safety, sustainability and building compliance services to the UK construction sector, employing c.350 people across 14 regional offices. As well as being one of the largest private building control inspectors in the UK, Stroma's services include certification and lodgement services for energy assessors and environmental and energy consultancy for the design, planning and construction stages of the building lifecycle.
PMSI provided VCDD on behalf of Stroma's management team and its investors LDC (a mid market private equity firm). Our work included validating the size of Stroma's addressable market through a number of methodologies, understanding the complex regulatory environment and competitor landscape, and a full customer referencing exercise. In addition, PMSI assessed opportunities for Stroma resulting from the new Building Safety Bill, which will significantly increase the safety compliance burden for the construction and property sectors in the coming years.
The business was acquired from LDC by Phenna Group – a private equity backed TICC platform – in February 2022. The investment will support Stroma to further expand its customer base in the UK and enhance its portfolio of services.
"It was a pleasure to work with David and the PMSI team on the CDD for the Stroma Group. PMSI responded, in an exemplary way, to the brief. Approaching their research without any bias arising from prior knowledge of the Group. The research team worked closely with management and advisers, with regular progress reviews ensuring that key deadlines were achieved. A good job, done well." Martin Holt, Former CEO, Stroma Group
---